Why Wellington Vets Need High Performance Website Design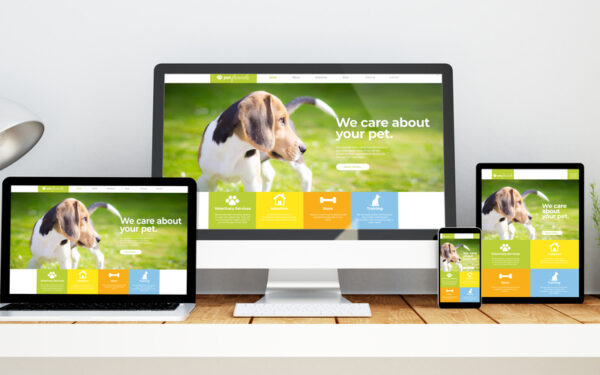 Present your veterinary clinic with an exceptional website to show how well you care for pets!
Dedicated pet owners worldwide are committed to finding the best medical care for their beloved animals. Let's face it – most people take care of their pets like they take care of a child! Given that the first place they will probably look is online, it makes sense that vets should have a specialised website to reassure concerned pet parents that they are the best in the business and can cater to all animals' needs.
Online searches for businesses "near me" are very common and are typically how people will start their journey to find a new vet. People want a vet close by in an emergency, so vets must have an online presence to capture this vast market.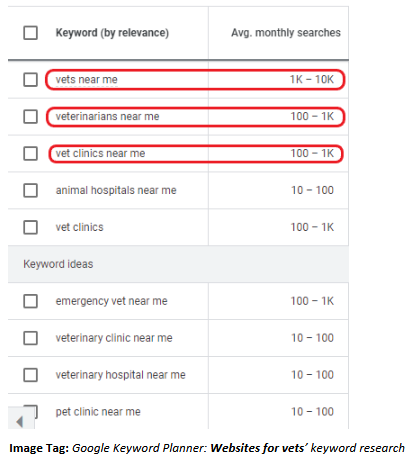 Statistics from the Google Keyword Planner in New Zealand show that up to ten thousand people search for vets online each month! If your vet practice doesn't own a website or lacks specialised SEO optimisation, you could be missing out on thousands of potential clients.
Since so many pet owners are looking for vet services near them daily, the ideal is that they will be able to find your website around the top pages of their search engine results.
Understandably, some vets may be hesitant to get online because they don't have the technical know-how or expertise to run their website effectively. Below, we discuss why a website managed by a specialised web design company is necessary and how to go about it, even if you are not tech-savvy.
Why Every Vet Needs an Online Presence
To Boost Trust and Credibility
Having a website that accurately depicts your business and reassures your clients that you are skilled in your services is vitally important to establishing trust with potential clients. A website that outlines your specialised services along with reviews from past customers is a great way to establish credibility and reassure prospective clients that their precious pets will be safe in your care. Providing high-quality content such as informative articles on pet care will likely further bolster the sentiment that you are a skilled practitioner. Having a well-designed website that is visually appealing and provides high-quality content will go a long way to building credibility and establishing trust with your target market.
To Showcase Your Brand to Potential Clients
Apart from the fact that websites for vets help you connect easily with clients, you could also let them know all the services you offer at a glance. One of the essential things you can do for your vet practice is build your brand and showcase it to potential clients. It's challenging to accomplish this without a website.
With a website, you can provide a detailed description of every service you provide, such as surgery, boarding and training, clinical studies, pet bereavement assistance, and adoption.
To Compete with the Biggest Players in the Industry
Years back, Clutch predicted that by 2018, only 8% of small companies would be without a website. We are now in 2022 and this statement still holds. Most small-scale companies have gone online and you need a website to stay ahead of the competition and ensure you don't miss out on business.
The web creates a common ground for everyone to compete in any industry favourably. With a great website design for vets and the best SEO practices, you have the chance to outrank the big players in the industry. Search Engine Optimisation (SEO) gives you an edge in search engine rankings. Having the best veterinary website is not enough without a good search engine ranking. Discuss your SEO blueprint with any potential website design company before hiring one.
If you already own a website that is not ranking, has design issues or is not visually appealing, a redesign might be necessary.
To Market your Business and Generate Leads
It is possible to generate leads for your vet business by using your website the right way. That allows you to target the ideal clients and maximise your ad expenditure. Your website could be the first point of contact between your target audience and your business. It allows you to market functional materials like online courses and other content to your clients.
This way, you can generate passive income and increase the time your visitors spend on your website because they find it helpful. Imagine your clients signing up for your online dog training classes!
To Understand and Engage with Clients
A website serves as a direct channel through which you can engage and interact with existing and potential clients. Website analytics allow you to learn more about your present and potential customers. With popular marketing tools like Google Analytics, you can successfully understand your visitors' behaviors and the best way to tailor your offerings to meet their needs.
A website helps you address some of the essential queries your visitors or potential clients may have about you, like your products and services, contact details and clinic location.
In recent years, many companies have employed the services of Chatbots on their websites, which can enhance your website visitors' engagement by connecting immediately with site visitors. These virtual assistants can answer basic queries and pass on personal details so you can follow up with potential clientele.
Key Pages Every Veterinary Website Should Include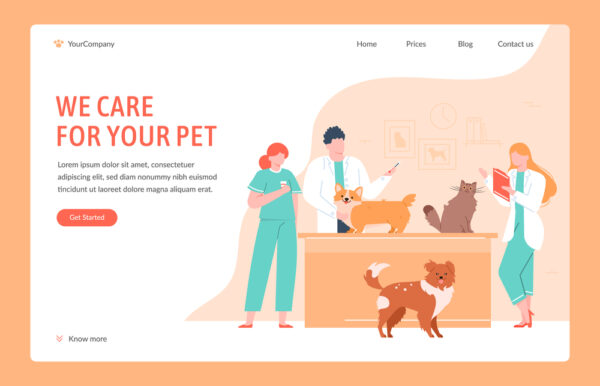 Home Page
The homepage is the front page of your website. It's likely the first page your visitors see when they open your URL. A well-optimised homepage can significantly improve your site. Whenever you post content on the internet, you'll likely include a link to this page. It should be optimised for search engines. Clients should be able to find all the information or links to resources they require on a vet website's homepage quickly and easily.
About Us Page
This is where you describe your company's mission and core values. This page offers you the opportunity to tell your visitors who you are and what you stand for. Ultimately, the about page brings credibility and adds authority and expertise to your business.
Services Page
Your services page should include all the vet services you offer, like checkups, surgeries, pet training, adoption, and vaccinations.
Team Page
Build trust by listing your team members on this page to let your visitors know who is likely to be taking care of their pet. Introducing your team allows you to record your staff members' interests, years of experience and any areas of expertise and specialisation, building further credibility with your clients. A nice photo of each of your team members also creates a point of connection and a personal touch that can make all the difference.
Contact Us
The contact page should contain your contact information, including your physical address, email address and phone number, so customers can get in touch if they have any queries or issues. Make it as easy as possible for a client to contact your business.
Policy Page
Clearly state all policies on your vet website. Your website should have a privacy policy page, terms of use and cookies policy.
Blog Page
The blog page is where you publish those educative vet articles and content for your website visitors. This is an easy way to build authority in the industry while boosting your website's search engine optimisation and creating a helpful add-on service for your clients.
Reviews and Testimonials
Attach reviews and testimonials from previous clients on your website. Your visitors will be reassured that you can solve their problems after seeing positive reviews from your previous clients.
Security
Your website should start with "HTTPS" and be well-secured against threats. Visitors usually flag websites without an SSL certificate.
Why Is SEO Important for Vets in Wellington New Zealand?
SEO makes your website reputable among search engines. It makes your website rank higher in search results, raking-in organic traffic to your website. When you build a high-ranking vet website, you increase the number of people that visit your site. More visitors mean more potential clients and ultimately result in higher revenue.
The Key Items That Will Boost Your Website's SEO Ranking Include:
Content is king.Create blog posts that are both informative and educative to your audience. That is an easy way to become an authority in the industry.
Start by targeting the less competitive keywords in the vet industry.
Boost your search engine authority by generating backlinks from other authority websites in the industry. You also need quality internal and external backlinks.
Your website's overall design should look appealing and straightforward.
The best veterinary website design companies will consider these factors when creating or redesigning your vet clinic's website to aid in its expansion. Contact us today for your SEO-optimised veterinary clinic website.
Conclusion
A well-optimised website design for veterinary clinics is essential for marketing your services, improving profits and ensuring you maximise your potential reach. It allows you to tell your brand's story to the correct audience. If you haven't got a website yet, begin the process today and reap its significant, long-term benefits and opportunities.
We build affordable SEO-friendly websites from scratch and offer website redesign for vets if your website isn't well-structured and optimised. Email us or contact us today for your high-end, customised website for vets.