Specialised Websites Design for Attorneys in Wellington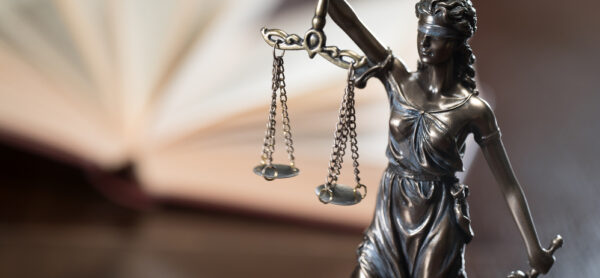 Generate business for your law firm and stand out from your competitors with a custom website design!
Sharp web design is an important part of any business. Top law firm websites stand out with clear goals and are carefully targeted at their high-value clients. To attract such clients, law firms must have a specially developed website, created by a professional law firm website design company. Let us help you attract your ultimate clientele by developing a website strategy that considers and accommodates the needs and personality of your target market.
Are you a lawyer, barrister, attorney, solicitor or legal adviser in Wellington or Auckland? Stand out from your New Zealand competitors with a custom website focused on getting new leads and attracting quality clients.
Why Your Law Firm Website Design Matters
There is a unique formula for designing a successful website that will appeal to your potential clients.
A quality website design retains customers on a webpage and convinces them to hire you or the lawyers in your firm. Every feature and detail of your website – even down to font size, colour, images and information — should represent your professional identity and what you have to offer your clients.
A large percentage of consumers surf the internet for a law firm before deciding to hire a lawyer. This means that your clients are predominantly looking for solutions to their problems online and is why your website must be specifically designed and targeted. Your website will be the first contact a client has with your company. It needs to build a sense of trust and competence, encouraging the client to engage your services.
3 reasons why having a specialised web design matters for your firm:
Good first-time impression with potential clients
Attract your ideal clients by showing professionalism and competence
Drive more traffic to your site through SEO
Above all, one significant benefit of a great website design is to make you stand out from the lawyers in your location.
For example, the New Zealand Law Society reports there are over 15,200 lawyers in New Zealand. This means numerous law firms and lawyers are fiercely competing for clients and corporate cases.
But a law firm with a unique website has the chance to stay one step ahead of competitors by standing out amongst lawyers around its location and attracting quality, high-end clients.
A Simple Guide to Get the Sharpest Legal Website
What's your chance of winning a client over a big law firm with 25 years of experience in your city? Probably very unlikely without an outstanding website design.
Most law firms fail to deliver an attractive website that matches their reputation in the legal industry.
Read on to discover how we can develop a website that matches your law firm and boosts your corporate identity.
Start with a "Why"
The first step for getting a good law firm web design starts with a "why."
Why do you want a fresh web design?
Do you wish to increase your conversions?
Are you doing it because your competitor's website looks sharper?
Are you trying to increase your SEO?
Refining your "why" will help you achieve your desired website results with ease.
All three aims above are the deliverables of a smart website.
Contact us for a free consultation to discuss your why and how we can help you.
Create a Customer-Centric Web Design Strategy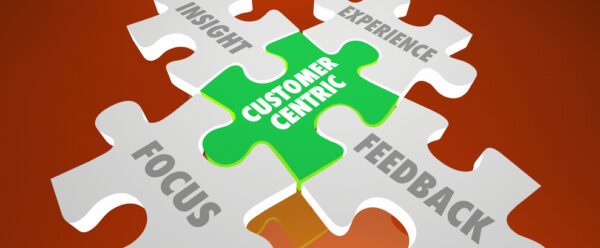 Top law firm websites have clear goals and are carefully targeted at high-value customers.
If you want a website that increases conversion, you must develop a strategy that considers your customer persona and web aesthetics.
Customer persona
Customer persona is a model that represents the typical attributes of your ideal client. It is created to get a real sense of what your potential customer looks like.
Personas reveal your customer demographic data like age, gender, location and occupation. They also predict your buyer's psychographics like their challenges/problems, goals and interests.
This data helps you target your web design features to suit your ideal client more specifically.
Web Design Aesthetics
The aesthetics of your website are the visual features like colour, font, image, video, slides, icons and call-to-action button. Designed well, these special components create a great customer experience.
Using striking images, high contrast colours and attention-grabbing slides will keep your audience on your website. Customers will come with an idea of how a professional law website should look.
Your choice of aesthetics should be tailored to target the data captured on your customers' persona.
Increase Readability
The content on your website is useless if your customers don't read any of it. A fantastic design might entice people, but your content does the persuasion.
Here are some tips to improve your website readability:
Take Advantage of Typography: Typography is the art of using text and colour to suit the design and format of your website for a better reading experience. Choosing the best typography is part of identifying the online attributes of your law firm.
Use Professional Fonts: Good fonts show your ability to deliver and make your website look classy.
Make Friends with White Space: This is a big deal for people who hate to read long scary blocks of text anywhere.
Design your page appropriately so it has a corporate feel and your readers don't become overwhelmed with too much information.
Highlight lists and bullet points: Do you have interesting points or benefits to share? Make them stand out with bullet points.
Clear Call-To-Action
Surprisingly, many small businesses don't have a Call-To-Action section on their home page.
This is not good website design. You don't want your potential clients to have to go searching for how to contact you on your website. Make it clear for them to see and easy to action.
Focus on Responsive Web Design
The domination of desktop computers ended years ago; people now search the internet with mobile devices more readily.
6 out of 10 site visitors are using mobile devices to access your website; however, this doesn't mean you should ignore the web design for desktop computers. Instead, get a responsive website layout. A responsive website adjusts a web page to look good on the screen of any device.
Site Speed
Your website load speed matters a lot; a slow website will cost you potential customers and lower your search rank. While an average load speed time should last within 5-7 seconds, a faster load speed time is worthwhile.
Removing irrelevant images, links and other web features will free up your web memory, increase your load speed and leave your website looking clean and sharp.
Search Engine Optimisation (SEO) for Law Firms
Search engine optimisation is a priority for every business website selling a product or service and websites designed for law firms are no different. If you want to increase your reach, you need to be invested in getting leads from the billions of people seeking help from search engines like Google.
Perhaps your business offers services and products to specific locations. With SEO you can attract clients searching for specific terms like "family law firms in Auckland," or "divorce lawyer around Wellington."
All you need to do is to optimise those search keywords on your web page while considering customers' search intent. A specialised law firm website design service will do this for you and your chances of ranking at the top search page are much higher if you have an SEO expert working with your team.
Call us today
The purpose of a professional law firm website is to attract new clients, answer their basic questions and lead them to take specific actions and contact you directly. Outstanding website design developed specifically for your law firm helps capture your ideal client's attention and leads them directly to you.
Our amazing team helps lawyers and law firms by designing client-focused, high-end, websites. Call us today for a no-obligation chat to discuss your needs.