Professional Law Firm Web Design in Wellington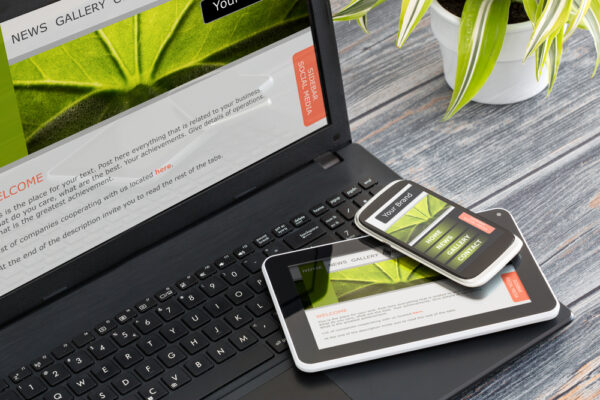 In an age where more and more people are searching online for the answers to their problems, having a business website that is eye-catching, professional and provides the solutions being sought is essential to success. For law professionals and legal firms, the need is even greater, due to the high-level legal information needed to build such a site. Whilst there are certain ingredients that may be common to most corporate web designs, the legal field is especially niche, and why you need a specialised law firm website design company to develop your site.
So, what should you consider when developing your website and how do you choose a legal web design company?
Responsiveness
Mobile devices account for more than half of all website traffic across the globe. If your website has a responsive design, it will automatically change the screen size and orientation of the device it is being viewed on, making it simpler to read and navigate. Having a responsive and mobile-friendly legal website will ensure that your visitors have a consistent experience regardless of the device they're using.
Relevant Content
Relevant content helps you connect with potential clients and those in the legal industry. The content you see on a website after a search will determine if you'd stay longer or not. A negative search experience on a website can make people want to leave after a short time.
Your law firm website should list testimonials and reviews from previous clients; those will help to build trust. The website should also contain profile links and links to relevant resources. Your 'About Us' page builds trust and authority for your brand.
Use your profile and website to tell people about your specific interests, field/s of specialty and areas of practice. Potential clients should know if you can help them at first glance on your website.
Blog Page
Every law firm that seeks to reach a wider range of clients through its website should have a blog post. A relevant blog session on your legal website will help rank your website in search engines and drive traffic to your website. You will boost your search engine optimisation when you are releasing relevant new content regularly.
As a result, your law company website might be seen as an authority on a wide range of legal topics. If this is the case with your website, it has the potential to become a go-to resource for people working in the legal business.
SEO Optimised Strategy in New Zealand
Legal websites still rely on search engine optimisation (SEO) to survive, since it helps develop brand legitimacy and recognition. You can give your company's website a significant boost in search engine rankings by strategically using keywords and links.
To guarantee your SEO is effective, you as content providers must ensure every piece of content on your website abides by SEO rules. That is one area every good law firm website design company will ensure your website succeeds.
Elegant and Simple
Every professional website for a law firm should look elegant and clutter-free; simple is best. You only have a few seconds to grab your visitors' attention to your website. Pay critical attention to your website's overall outlook and design.
You want to make it as easy as possible for people to find the information they need.
Contact Form
The contact form is an important way for potential clients to communicate with your law firm and needs to be well-structured and easy to navigate.
Call to Action and Email Opt-in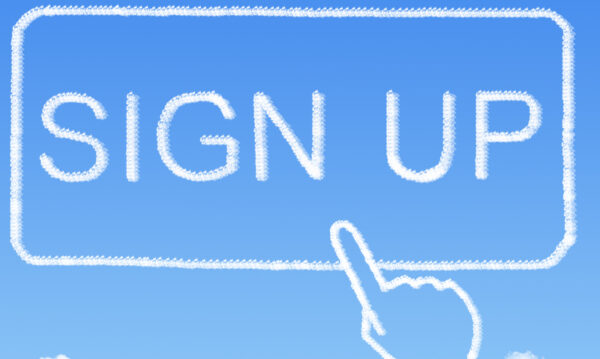 You have to use call-to-action to engage your website visitors. Potential clients will be more responsive if you're specific about what they should be doing on the website. Include buttons and texts like: "Meet a lawyer," "Hire a lawyer," "Sign up for newsletters," "Report a case here," "Buy this course," etc.
Email opt-ins provide a new way to engage your visitors and clients. Use popups and lead baits to capture visitors' emails. That is a great way to maintain contact with potential clients even after exiting your website. You can email new and valuable content to them periodically.
What to Consider When Hiring a Law Firm Website Design Company
We understand that you may need some guidance to know what to look out for when hiring a law firm website design company, especially if you are just about creating an online presence for your law firm.
Know Your Requirements
You have to know what you want. The website requirements will vary based on the type of law firm website you want. The website requirements of an immigration lawyer's website design should differ from a bankruptcy lawyer's web design.
Clearly define what your requirements are to your website designer. You also need to consider your client's requirements.
What are your goals for the website? Ensure the web design company you end up hiring can meet those requirements. Factor in the project duration, after-service support and ongoing maintenance.
Spell out your Budget
It is very easy to create a website for a company. What differentiates one web design company from another is how your leads come in. Or if they even do come in. You are building your website to make potential clients aware of your brand and to have them sign up for your services. We provide a high-end service to our clients. The website's design cost will all be based on your business needs.
Consider Search Engine Optimisation (SEO)
To have a successful website, you need to focus on SEO. Search engine optimisation (SEO) is the practice of making your website more visible to potential customers on search engines.
You're more likely to attract new clients and retain existing ones if your pages appear higher in search engine rankings. Every successful SEO campaign involves the creation of high-quality content, optimising the content around specific keywords you wish to target, and the construction of backlinks to trustworthy websites.
Content is king; it's at the heart of SEO. If you want to make your website appear at the top of search results, you must take keyword-targeted content seriously.
Ensure you discuss your SEO blueprint with the website designer. Have a growth target for your website and be determined to harness the power of organic traffic. You may be charged an extra fee for ongoing SEO but the benefits outweigh the cost.
Website Responsiveness and Load Speed
Don't be ignorant of this. Ensure that you are hiring a website design company that develops responsive websites.
Many factors contribute to a website's speed, like the hosting, number of plugins, and the coding style. Your website designer should be able to take all of that into consideration and optimise your website for speed.
Website Domain and Hosting Rights
Your website hosting determines many things about your website. Hosting can impact the site's performance, security and uptime. You should be able to suggest to your website designer the hosting company you want. Find out from the web designer if they'd relinquish the domain and hosting rights to you.
That will help you have control over your website. Your website can otherwise be held captive by certain dishonest web hosting providers.
Consider The Website Development Platform
Many people prefer to develop and host their websites on proprietary platforms like WordPress because it's cheap and provides a content management system. Having a site on a common platform like WordPress and hosted on your server means that all aspects of your site will be under your control.
Content Management
Find out if you'd be able to upload content, especially if you don't plan to outsource your content uploads to your website designer. Being able to upload content yourself gives you greater control over your website.
Overall, every professional law firm website designer should be able to provide a system around your website to help you easily upload and edit content by yourself.
How's their Support?
A great law firm website design company will be around to help you with how your website works. If necessary, they should provide training to help with that.
Ensure they are available for technical issues, at least for a while after your website is up and running. Most designers would add it as an extra cost, but it's worth it. Ensure you clear up this before hiring the firm.
Find out if they will keep your website updated with trends and competition. A reliable website developer should be able to guarantee updates for your websites.
Conclusion
Having a well-designed website is essential for marketing your law firm in Wellington New Zealand, and bringing awareness to your brand and corporate image.
When someone searches for your legal firm online, the first thing they will notice is your website. With an expert law firm website design company, you could own a stunning website that stands out from the competition. Call us today for a no-obligation quote and chat about your requirements.