Top SEO Agency in Wellington New Zealand
Get Business Results with Strategic SEO Services in Wellington
You know you have a great business website, but somehow it seems your ideal customers are just not finding it. Too few website leads are generating monetised business. Or traffic to your website that generates leads and calls, has gone down and you don't know why. Perhaps you are starting a new website but don't know how to drive targeted traffic to it that will help grow your business.
Yes, it can be quite a nightmare out there, but be assured, as one of New Zealand's leading digital marketing and SEO service providers we can help. Let us empower your business website with the right tools and services.
Search engine optimisation, or SEO, is indisputably the answer… but it's no easy-to-wave magic wand that will change things in an instant. Search engine ranking with SEO requires time and patience, focused planning, and consistent, ongoing efforts to improve your search engine results. But correctly done, the results may significantly boost your business. So, why not speak to us today?
Problems that can be Alleviated by Great Local SEO Strategy
Starting a business and want targeted customers directed to your new website?

Why are your customers or clients not finding you via the web?

Why has traffic to your business site been falling?

Why does your business website not appear on the first page of Google search results?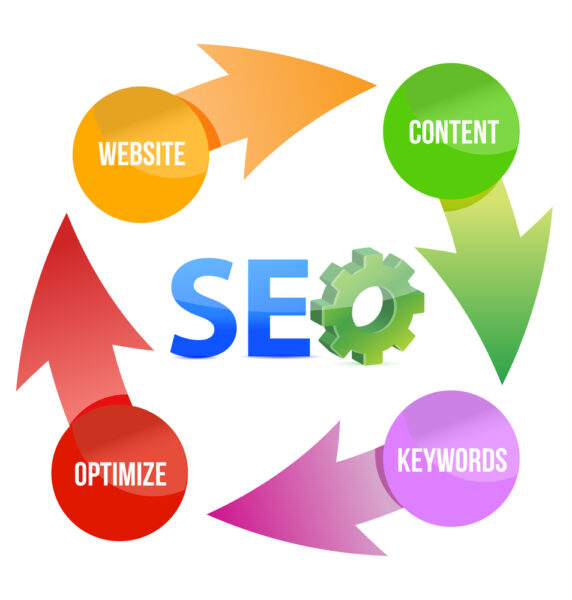 Want to know exactly what an SEO Strategy is and what it can do for you?

Want to learn more about SEO strategies and Google's algorithms?

Want to learn more about the benefits of an SEO audit service?

Want a transparent, efficient and fully explained SEO campaign?
Our Approach and What You Can Expect from Our SEO Services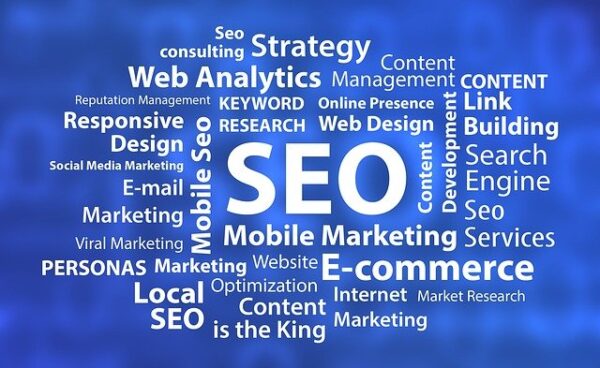 We will drive focused traffic to your website consisting of your ideal customers who want to do business with you.

We start your SEO campaign with thorough industry and keyword research and analysis to fully comprehend your target market and how our marketing strategies may help you meet your online goals.

We will do an SEO audit of your existing website and analyse its strengths and weaknesses to establish what should be improved and will work best for your products or services.

At the same time our SEO specialists will constantly be testing Google's algorithm to learn more about it and to stay ahead of new developments.

You get the benefit of all the research, experience, and case studies of our SEO experts.
If you have no website, we will design and build an SEO incorporating website for you that will optimise your ideal client engagement from the outset.

Our expert SEO services go beyond written content creation for your website and include natural link building, local SEO techniques, and ongoing keyword and market research.

We will set up or assist you with Google Analytics to provide you with a better understanding of the behaviour and requirements of visitors to your website which in turn will allow for ongoing refinements and improvements to your website.

We will consistently monitor your website SEO performance and report to you.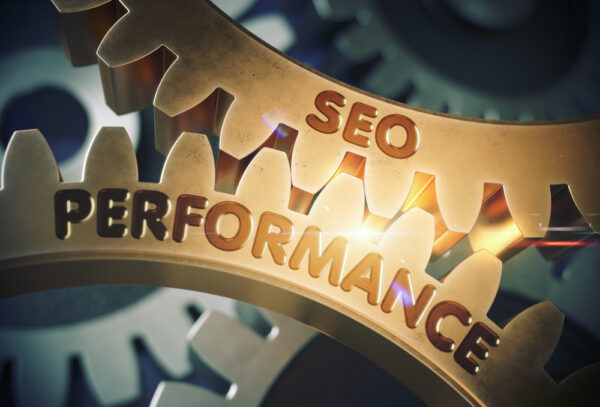 8 Reasons why Clicks4business is Your Ideal SEO Company in Wellington
Our SEO Services for Small and Medium-sized Businesses in New Zealand
Clicks4business will create an overall marketing strategy that will ensure your business is appearing in search engines relevant to your ideal audience, which translates into more and better business.
We will help you to grow your online footprint where it matters most, and thereby drive quality traffic to your site.
We will deliver impactful results through measurable strategies such as better rankings, increased traffic, and website conversions – ultimately, we want to grow your online presence with a view to better business and increased revenue.
Following a due diligence process, we offer our clients a holistic approach for their SEO strategy.
Understanding that each business is unique with different requirement, we will adapt our strategy to best suit your business needs while providing all the required SEO elements.
Depending on your business, these required SEO elements include:
Blog Posts

Service Pages

Social Content

Keyword Research and Tracking

Google My Business

Local Maps

Citations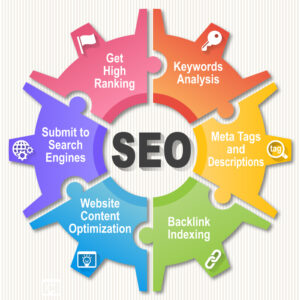 Strategic Backlinks

Internal Page Linking

Sitemap Management

Meta and Title Reviews

Link Reviews and Updates

Analytics and Insights
For maximum transparency, clarity, and your peace of mind during the development of your SEO campaign, we will provide you with easy-to-follow monthly reports of your target keyword rankings, traffic trends and conversions. This will help keep you fully informed of the progress that's being made towards achieving your online business goals. You will receive exact details on what worked well or not so well in the previous month, and how we plan to respond accordingly in the next month.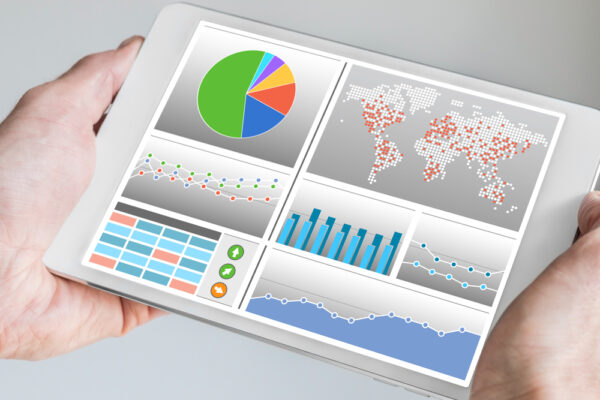 Talk to us about an SEO Audit Service Wellington
Let one of our SEO specialists discuss with you and explain –
Our Core SEO Strategy Strengths
Local SEO Strategy Wellington
Are you a small business or a bigger corporate entity offering products and services to your local community? Then it is essential to be found by people searching for your services or products in their local area. Let our Local SEO Strategy form a key part of your digital marketing campaign that will elevate your online presence to be seen at the top of local search results by your ideal clients or customers.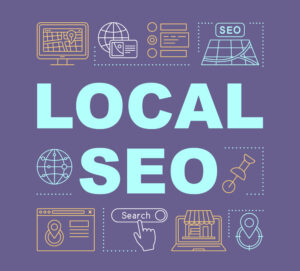 On-Page SEO Services in Wellington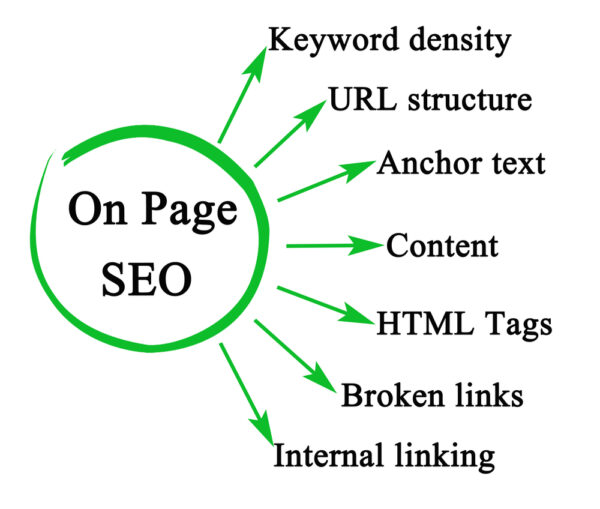 Increasing organic traffic to your site is quite an art. Effective SEO is more than just writing content for your website – you need to fully understand what Google expects to see on your site to rank high in your industry or field. We translate this knowledge into quality optimised content along with technical SEO strategies.
Our on-page or on-site SEO services start with understanding what people are looking for in your industry or field, and what the ideal keywords are to reach that audience. We then use different 'white hat' strategies to optimise your site, with core components of quality on-page SEO involving appropriate use and structure of keywords, titles, tags, categories, meta and URL. Neither your customers nor Google like clicking on a website link to find nothing there. We help to keep your pages updated and helpful with technical SEO that meets Google's standards.
Search engine optimisation is more than just quality content and internal linking – it's also very much about making sure that people find your website when they search for things relevant to what you offer. Off-page SEO services assist with letting people find your business online. It involves any action taken outside of your own website which helps increase its visibility online, such as getting links from other websites, building quality citations, and promoting content across various platforms including social media.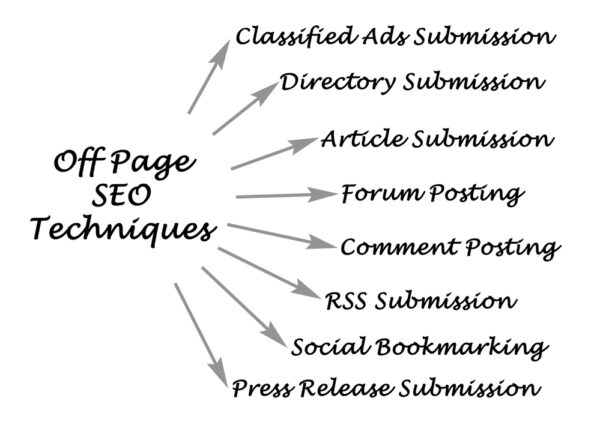 Content Marketing Strategy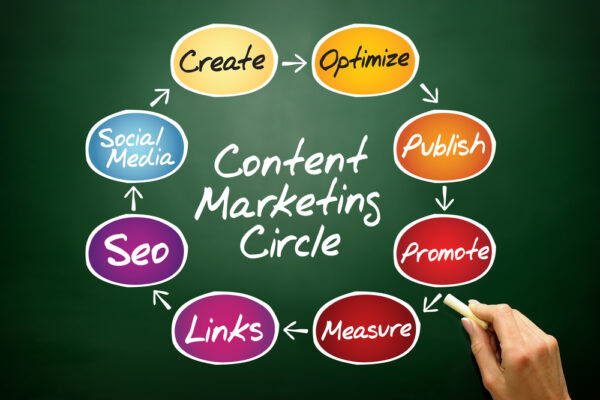 Quality content is the essential cornerstone of creating authoritativeness and trust in the marketplace. Therefore, a content marketing strategy should create and promote good quality content that will help a business achieve its marketing and branding goals.
 Our content marketing strategy will not be about managing your social media platforms but will focus on producing and promoting content that engages your relevant audience and provides them with a consistent message across various platforms.
Customised SEO Service in Wellington
As different industries require different strategies to remain competitive with SEO, we customise an SEO strategy that is best for your business to grow. For best customised SEO strategies, we conduct –
Initial Research – getting to know you, your business, and your marketing and growth goals, analysing your current online presence and website optimisation, and doing a full SEO audit and analysis of your target keywords; and
Strategic Planning – a well-thought-out plan removes the guesswork and helps determine exactly what is most likely to deliver the best results for your business. Using the data obtained during our Initial Research phase and tailored around your starting point, marketing budget, and overall online goals, we will create the best customised SEO plan that is likely to deliver the results you seek.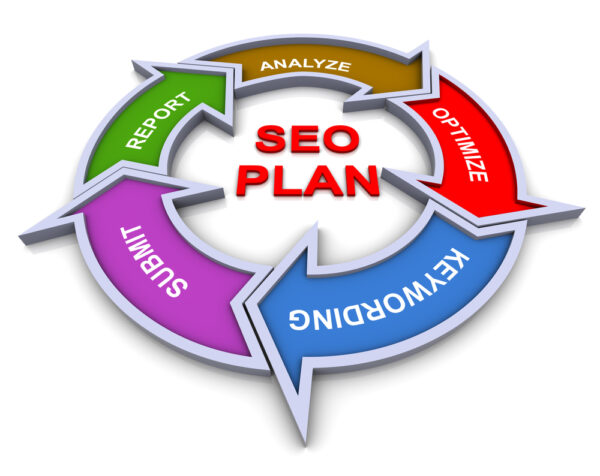 As a leading SEO marketing company in Wellington New Zealand, Clicks4business will devise, develop, implement, and maintain the best SEO plan suited to your business and its goals. To help us do this, we use our SEO Monitoring capabilities to establish what is generating the best results and where things need to be adjusted towards that goal. Ongoing content creation, link building and local optimisation will ensure the best online success.
Achieving good results with SEO takes time and patience – which is why we monitor progress and regularly report to you. It is essential during this time that you fully understand the process and therefore that we regularly inform you and remain completely transparent as we go along. We will therefore review your SEO campaign every month and provide monthly reports that clearly show you where things stand, which will include real-time keyword ranking changes and Google Analytics reports.