Google Ads Company Wellington for Lead Generation
Do you need more:
more sales leads

more traffic
new customers
better branding
Professional help with Google Ads Services in Wellington
We provide high-quality paid online advertising through Google Ads (previously know as Google Adwords) search campaigns. This service is simple, accessible, cost-effective and will generate more leads. We service all businesses from Auckland, Wellington and  the rest of New Zealand.

Google Ads Wellington - lead generation made easy for New Zealand business owners
Across New Zealand, small to medium-sized enterprises are discovering the outstanding value that a Wellington Google Ads agency can bring to their business with paid-for, online advertising… providing it is correctly understood and applied.
At Clicks4business we focus on delivering high-quality paid advertising search campaigns that are simple and accessible for all businesses in New Zealand, making it easy for your business to start generating increased business leads right away.
Google Ads… the cost-effective, results-based solution for
more sales
more traffic
new customers
better branding
increased sales leads
Get in front of your right customer with Google Ads in Wellington
The expectations placed on paid online advertising are high. It can also be daunting if you don't know exactly what to do or don't have the time. So, how does one go about doing this?
At Clicks4business our paid-advertising professionals have the expertise and many years of experience to assist you all the way from planning to profits. We will put your ads in front of the right people at the right time, from Auckland, Wellington, Rotorua, Christchurch,Dunedin, Nelson, Hamilton, Hastings and Queenstown, and any place between New Zealand. We can assist your business with international exposure as well.
As a professional Google Ads agency in Wellington, we will ensure that you stand out from the crowd of competition. We will advise and support you every step of the way to success – from strategy development and implementation to analysis and optimisation. And we will make it easy and simple for you, and above all, cost effective.
What can Google Ads do for your business?
It increases the leads and customers for your business
It is a flexible marketing platform
You get a high return on investment
You see fast, transparent results
Google Ads taps directly into a high-quality traffic source
You will learn much more about your target market online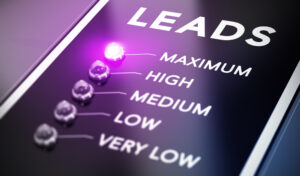 Google Ads Audit for small-to-medium businesses in and around Wellington New Zealand
Do you have a well designed website and  you already spending money on advertising but not getting the results you want?
Are you looking for more leads and sales but are unsure where or how to start?
Get help from our world-class Google Ads marketing experts in Wellington with a consultation call. We will provide you with a Google Ads Audit Report or a Checklist if you want to do it yourself.
Why partnering with Clicks4business a Google Ads company in Wellington ?
Perhaps you are still uncertain about what Clicks4business can do for you. You may have a B2C or B2B company that wants more leads. You may perhaps run an online shop whose sales should be increased. Or you are just not getting the leads and sales you were hoping for through your seo efforts or campaigns. You have heard about Google Ads but don't know how to go about it. This is where we can help.
Our Google Ads specialists in Wellington will create a Google Ads strategy for your business, corresponding exactly to your goals, and will put it into action to achieve measurable results.  We support you from consulting to implementation and success control – let us help you get your Google advertising up and running!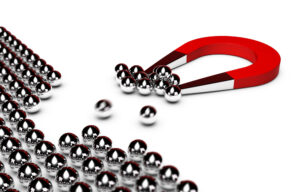 What to expect when working with Clicks4business
Step 1: First online call – understand your business and your ideal clients
Step 2: Develop your business strategy based on needs and competitor analysis
Step 3: Once you are satisfied, your account is built and implemented
Step 4: You approve it, and campaigns are made live
Step 5: Analysis and optimisation of data that comes through